Luxurious Lapis Lazuli Bracelet with Round Lapis Beads (10 & 6mm), LapisTubes 15mm, Smokey Quartz 11mm, Black Facetted Jet 8mm. With Generous Amounts of Bronze Pearls. All sterling Clasp and Spacers.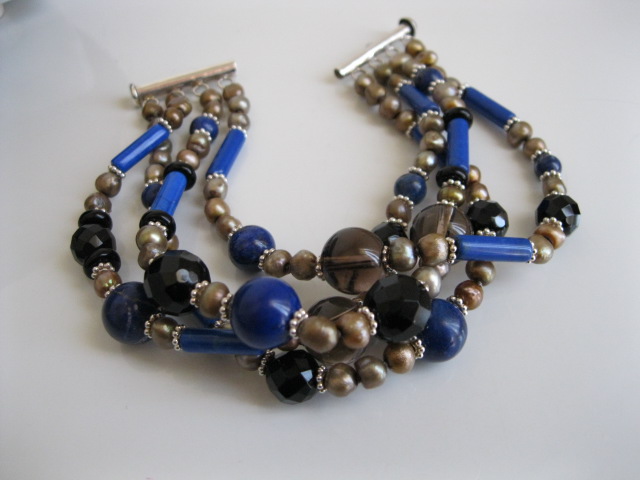 Rarely do we see Kate in jewellery. Of the very few pictures we found this one suits her best
a gemstone necklace. Added here just cos we love Kate.