Gold Mabe Pearl Earrings. 15mm White Mabes Set in Double Bezel with magnificent 24ct Gold Vermeil on Sterling Silver – 20mm.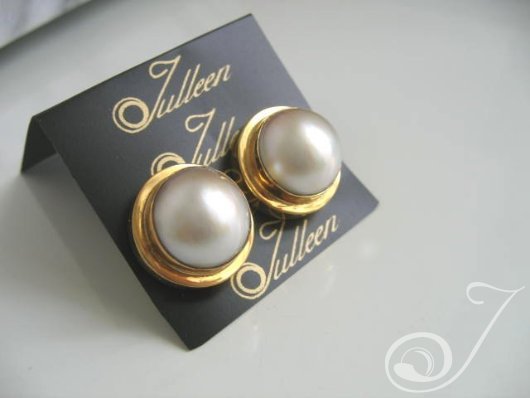 It's often so difficult to find clip on earrings for women who don't want their ears pierced. With this in mind we created the clip on mabe earring. Now a mother of the bride or the bride herself can feel the luxury, of wearing pearl earrings at any time. These are so comfortable to wear and would enhance any outfit of any colour for a wedding or any time of day or night for many years after. A classical style that will never date.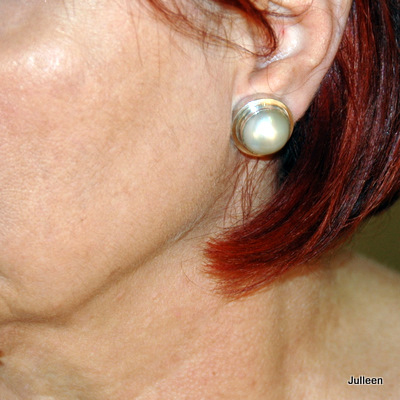 seen here in Silver it gives an idea as to the size of the earring. A nice substantial pearl earring with a strong yet comfortable feel.