White Pearl Drop Earrings.Clip on Double Bezel White 8mm Button Pearls. Drop Rope with White Oval Pearl. Using Deluxe Omega Clip – 40mm.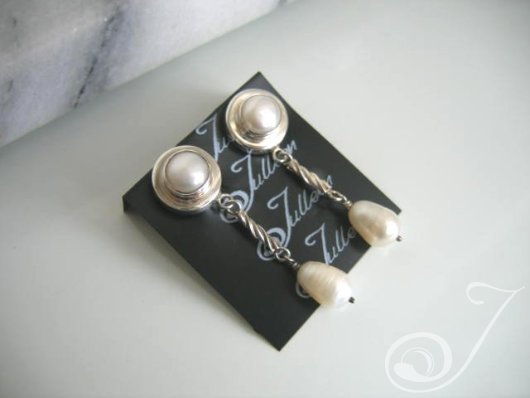 ALSO AVAILABLE IN CLIP ON – JUST ASK
Finally a drop pearl earring with a clip on! Just what so many of us crave for, an earring that swings a little when we move and we did in pearl! It's often so difficult to find clip on earrings for women who don't want their ears pierced. With this in mind we created a quality clip on pearl earring, and good variety of styles that are elegant and fashionable, and definitely will not break the budget. Now a mother of the bride or the bride herself can feel the luxury, of wearing pearl earrings at any time. These are so comfortable to wear and would enhance any outfit of any colour, for a wedding or any time of day or night for many years after. A classical style that will never date.