White Pearl Clip On Earrings. White Button 7mm Pearl Set in Triple Bezel with 24k Vermeil Highlights. All Sterling Silver – 34mm.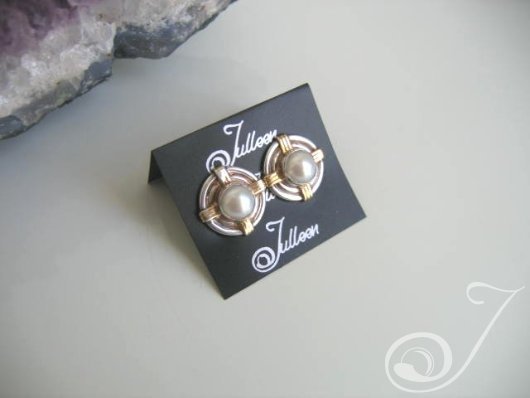 Here's where the word exquisite comes into play. The simplicity of the Nadja series of bezel set pearl earrings, has such lovely cultured pearls, mounted into each one we make. Each earring is so individual and made by hand. This pearl earring just gleams with style and class. A conservative design in a pearl earring, that is one of our signature designs and can be worn by any age group. We always try to mix it up, with as many colours of pearl, as possible. Best worn with a business outfit, this adds a touch of femininity but definitely  shows the enigmatic power of pearl earrings on professional young woman, who demands to be taken seriously. For the no nonsense girl, this style clip on pearl earring is it!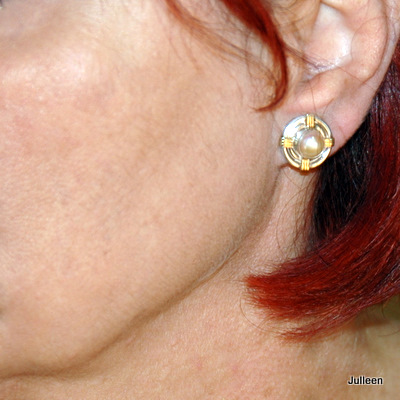 seen here in creamy pink we just wanted to show you how it sits on the lobe.