Black Triple Pearl Earring. Stunning Simple Pyramid Style. Mounted Black 7mm Pearls. Clip On Earring in Sterling Silver – 15mm.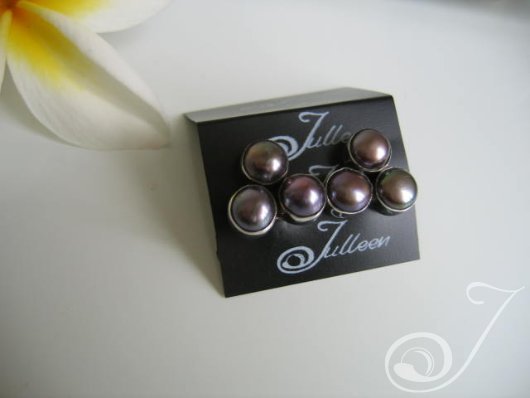 For a black pearl earring with a clip on go no further. These black pearl cluster earrings are set into triple single bezels with a good omega clip. Heavenly lustre and all cultured freshwater pearls with varied overtones of the rainbow. Just perfect for the black pearl lover.
We know at My Bridal Jewellery, it's often so difficult to find clip on earrings for women who don't want their ears pierced. With this in mind we created the black pearl, cluster, clip on earring. Now a mother of the bride or the bride herself can feel the luxury, of wearing earrings at any time. These are so light and comfy to wear and would enhance any outfit of any colour for a wedding or any time of day or night for many years after. A classical style that will never date.