Gold Version. Double White 10 mm Round Pearls set in Sterling on double cup and post. For Gold Lovers – we electroplated the silver with 24ct gold. A lovely alternative to the plain stud earring that will never date. Also available in clip on. Please just ask.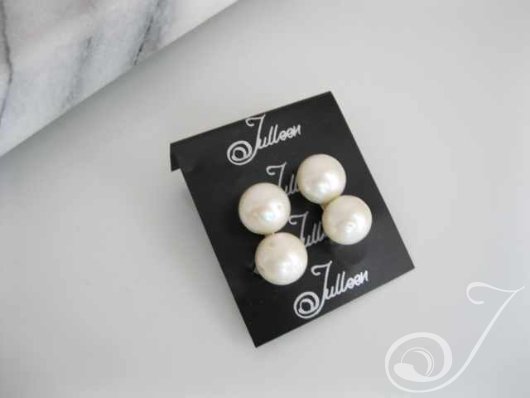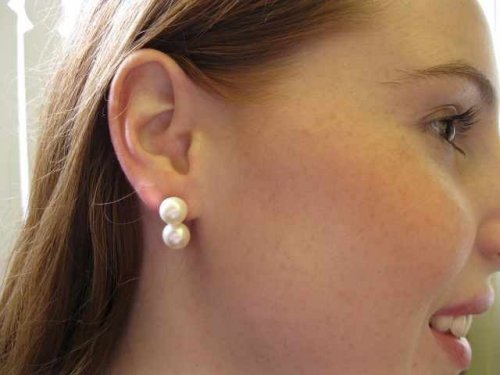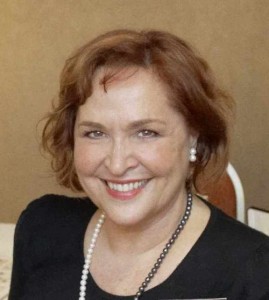 A gorgeous look that defies age. Suitable for any woman, anywhere, any time. This is our best loved style of earring and one of our most requested designs. No one does it better..so we've been told.
That's me wearing my own double pearl earrings in Sterling Clip-Ons. To see how I recommend using a clip on earring, so it's comfortable to wear and to have it stay on all day… follow this link.. to see a short video.