Champagne Pearl Earrings. Double Trio Front and Back Lobe Swing Design in Simply Fabulous 6mm Champagne Round Pearls. Ball and Stud – 40mm.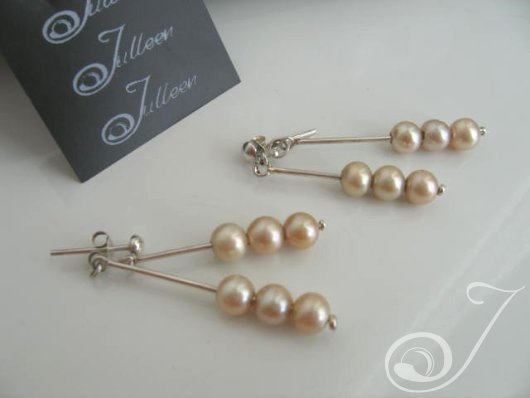 This is a view of how the pearl Sits back and front. The champagne pearls above are set in silver as per description.
The aqua colour pearl (below) in gold is only shown here to give an idea of how this designs sits on the ear.