Sterling Silver Lace and Silky Grey Pearl Earring. Beautifully Smooth Mounted Silver Grey Pearls, Bezel Set in a Mound of Tiny Lace like Dots. All gorgeous high quality Sterling Silver 925. A stunning mix of textures. Beautiful for winter.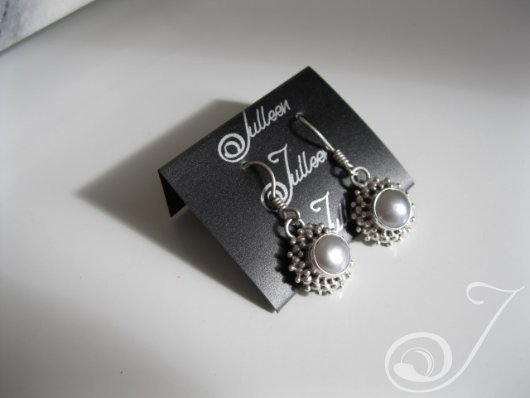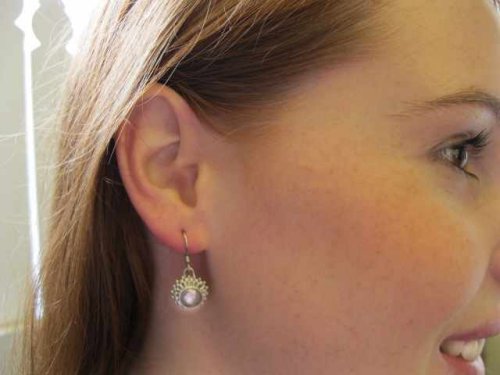 See a quick video of our model wearing these designer earrings Glam Earrings by Julleen
This shows how the earring sits and the glow of the sterling silver and pearl. We make the actual pendant sit high towards the lobe. Don't you hate it when you buy an earring and the hook is so long it distracts from the design? A small curve in the hook is what we like to aim for …so it sits firmly in the pierced ear.  Some makers do not care, how an earring actually LOOKS when it's on. We always THINK how an earring would look like "ON".
Lovely for the petite girl who likes a discrete display of jewellery. (Understated is often best). Sterling Silver lace looks spectacular with this freshwater pearl in silvery/grey. Black Pearl and Bronze are also available in this sweet designer earring. A suggestion when looking for a particular coloured earring do a search using google images.