Red Abalone Pendant Set in Sterling Silver, Gorgeous Red Garnets and Button Pearls. Stranded on Pearls and Braided Leather – 18″.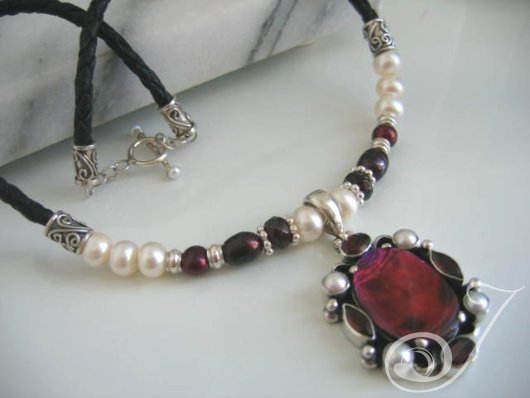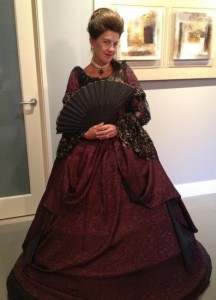 Here is another version made for a ball a few years back then worn again recently for a costume party
Here's lovely Jacleen again in the Julleen red abalone, pearl and leather necklace. Again on alabaster skin colouring the deep contrasts look sensational. Especially on a red outfit, but can be worn on many colours including black,white, beige,taupe,cream,grey,silver and many more.