Named after our gorgeous blonde model Courteney, we love this bridesmaid pearl jewellery set, in pastel pink tones. The small button pearl studs are so sweet and can be worn for any occasion. For the love of Pink, this style is such an adorable set, that will certainly go with many different wedding colour themes.
We like it on black and rich purple, you may like it on coffee or chocolate colours. Whatever the colour, we think this is just heavenly. If you love this design and as in all My Bridal Jewellery, for a differnt colour, it is an order only basis. We are more than happy to accommodate. Please feel free to leave your messages below and ask us anything. We'd love to hear from you.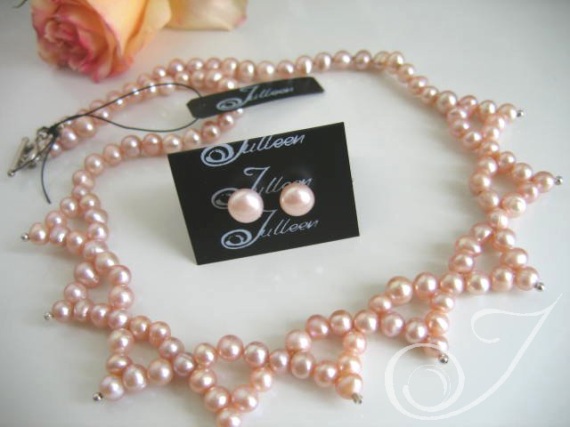 Don't want the whole set? You can buy pieces individually. Click on:
Courteney Necklace or contact us and quote product code E303 for the earrings.