Superbly non fussy, this classic design is so beautiful when worn with a plain black dress with the stunning cluster pearl earring the look really is understated and refined. These are heavenly petal soft 9mm white lustrous pearls and can be worn on any colour you desire. A business suit or a white linen top and pants. Also blues, creams, yellow, green, for summer or winter, evening or day. A classical look that will look great on anyone.
That's a promise ..!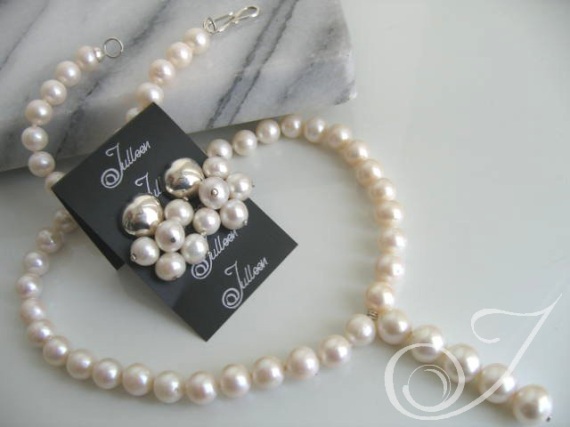 Don't want the whole set? You can buy pieces individually. Click on:
Sarina Cluster Earrings or contact us and quote product code PL0002P for the necklace.