Triple Cup Set White Pearl and Black Onyx Pendant necklace. A Julleen signature design. Charming simplicity in this darling 8 -9mm white button pearl and onyx bead necklace. All sterling silver with 24ct gold vermeil. No need for more words this pearl necklace set says it all.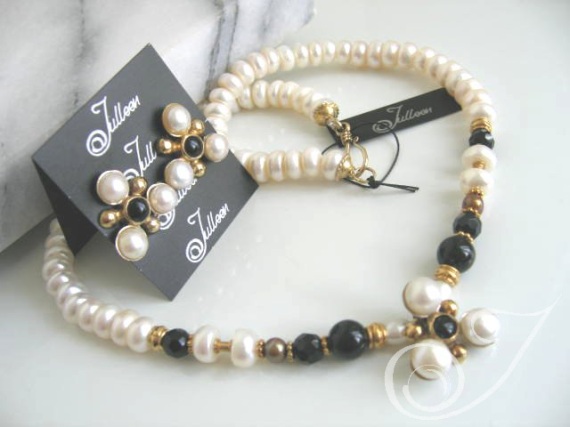 Don't want the whole set? You can buy pieces individually. Click on:
Maja Black Onyx Earrings or contact us and quote product code PD001D for the necklace.