Heavenly peacock green pearls in 22 inch triple twist strands of gorgeous freshwater pearls. These pearls are our signature colour. Really popular in the red carpet this awards season emerald green is an eye catching colour that looks amazing on most complexions. The matching earrings are hand made, on a triple pearl cluster setting. All sterling silver with gold vermeil, 5 microns of 24ct pure gold.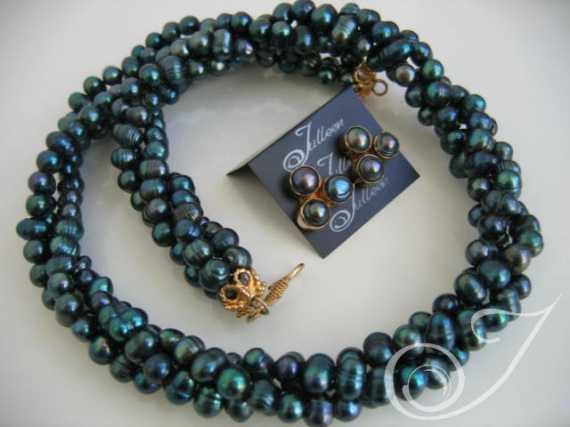 Don't want the whole set? You can buy pieces individually. Click on:
Proudly Peacock Necklace or Shireen Peacock Green Earrings.
Pictured below is the beautiful Tessa wearing this piece. These pearls are wonderful on almost all skin tones but they look just stunning on Tessa.