Luxury and elegance. Huge Emerald cut Genuine Amethyst and Peridot Pendant. Set in chunky sterling silver in double bezels. Gold satin 6mm braid on sterling silver plain tube box clasp, with matching earrings. Hook designer earring in 9mm amethysts and 6mm peridots and 9mm white round heavenly pearls.
You wanted special well here it is. Stunning in anyone's language, this design simply speaks volumes of the taste of the wearer. Be warned you will be complimented each time you wear this. Model images coming soon.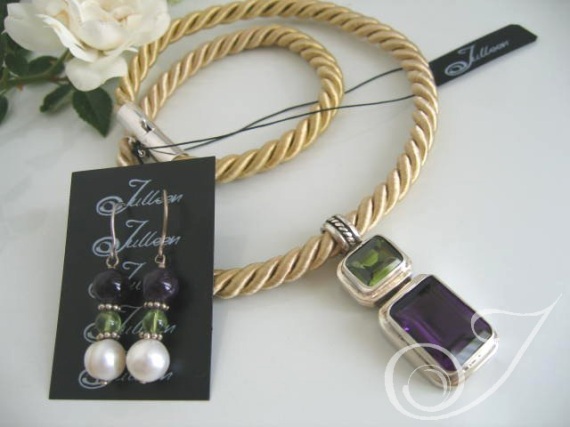 Don't want the whole set? You can buy pieces individually. Click on:
Liza Cluster Earrings or contact us and quote product code JD106.05 for the necklace.