There is a saying that sometimes – simple is best. This adorable favourite is exactly why that statement is true. Another signature Julleen design in pearls on leather. One of our most popular contemporary pearl and leather necklaces ever! The matching pearl drop earring with the same mini designer hand made spacers, with raised wire  in magnificent quality sterling silver, can be worn simply alone or with the necklace for a more formal look. Truly a lovely set to have in your accessory wardrobe.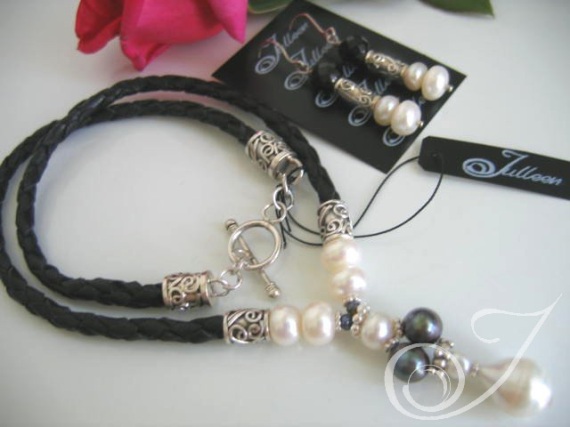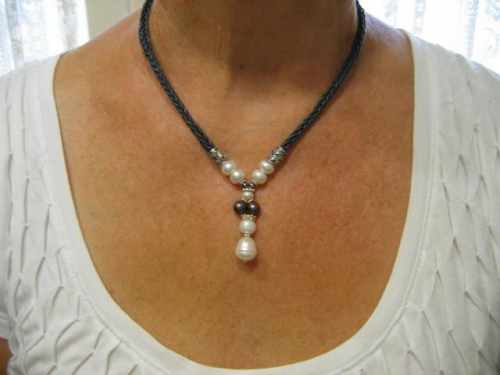 Don't want the whole set? You can buy pieces individually. Click on:
White Rose Necklace or Bella Cluster Earrings.