Julia Ray is the owner and designer of Julleen Pearl Jewellery Designs. She was born in Amsterdam and comes from a family of diamond merchants. Her grandfather was commissioned by the Swedish government to create a stunning diamond brooch for Eva Peron of Argentina. Jewellery, it seems, was a deep seeded passion from an early age. The family immigrated to Sydney, Australia where Julia was educated. After marriage she's lived in Adelaide and Alice Springs and moved to Perth in the 90′s.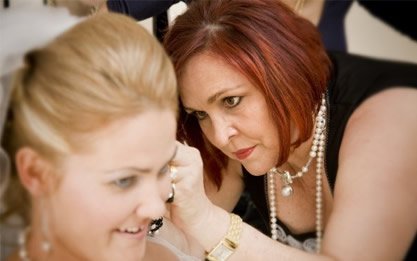 Fashion and accessories have always played a prominent role in Julia's life. She was the first consultant for Christian Dior cosmetics in Australia beginning in Double Bay in NSW. Her entrepreneurial spirit was evident when she opened a Dior salon and accessories boutique, in heart of the city in Adelaide in the 80s.
As an avid world traveler and businesswoman, it was no surprise to find her packing off to Bali in the early 90′s to assist in the establishment of a family enterprise, a new Hotel.
Diamonds may be a girl's best friend, but it was the luster and opulence of pearls that captured her imagination while residing on the Island of the Gods. Not satisfied that such treasurers were out of the reach of many women, she set about sourcing supplies and manufacturing facilities to enable Julleen to bring pearls, at a reasonable price to the western world.
Julia began making pearl jewellery for her friends initially in 1998. Enjoying the positive response she created the label "Julleen", which incorporates the names Julia and Jacleen (Julia's daughter). Julleen was launched in Duty Free in 1999. Julleen Australia was launched soon after.
Julia's desire and gift for creating wonderfully unique styles, usually one's- off, with a "no fear" attitude is only matched by the time and effort put into everything produced. The result is spectacular unique pieces of beauty and style that will complement any wearer.