Deco Mixed Pink Pearl Long Necklace Facetted French Jet, Salmon Pink Jade, Chunky Tudor Sterling Silver Spacers, Fob and Chain – 36″.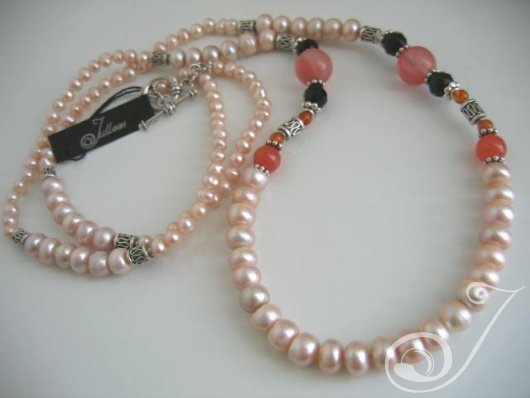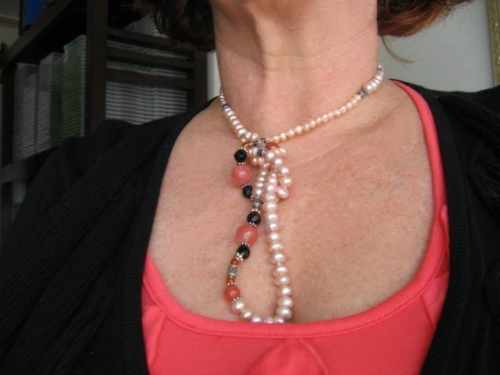 A really elegant yet sweet design with a Deco feel to it. We love it as a long necklace but it can be doubled around the neck which shows off the lovely 9mm pink button pearls off well. The Salmon jade and cherry quartz beads make it a piece that can be worn with coral or orange, peach, apricot, pink, yet subtle neutral colours too such as grey, camel,black and cream and really just about any colour, to give a bit of warmth and life to your outfit.
Charming as a knot at the front for added versitility, any long necklace we make we can safely assure our clients that you need have no fear to knot the necklace at the front. We think this one looks pretty lovely worn in this fashion.