Soft Pink 14mm Mabe Set on Square in Sand Blast Base with variegated bail in Sterling Silver. 7mm AAA grade pink champagne perfect pearls.Julleen matching variegated wire.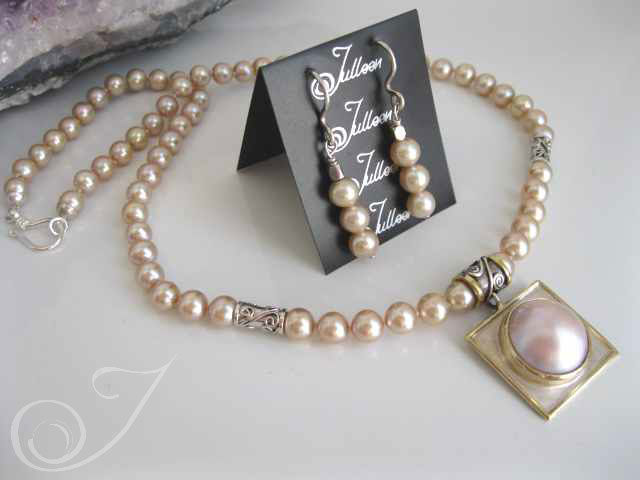 Don't want the whole set? You can buy pieces individually. Click on:
Naomi Pink Mabe Necklace or contact us for more information about the earrings.
We waited a long time to find these heavenly 7mm perfect champagne freshwater pearls and it was so worth the wait. The mabe  set in a square sand blast base adds to the mix of textures we created in this lovely piece. Satiny pearls look great against the matte look with raised wire hand made special Julleen sterling silver spacers. A lovely idea for the blonde who perfers understated elegance.