One of our very first designs that is really irresistible to Mothers of the bride. This substantial pearl necklace with multiple shades of taupes, bronzes, gold and apricot pearls, is a stunning jewellery set. It will make any woman look like a goddess and oh so feminine. Rich golden hues scream luxury and opulence.
For the bride going for golden tones in her wedding dress or her bridal party. Other colour alerts would be for the yellow, orange, bronze, apricot, cream, beige, taupe, brown, or a gold wedding theme. Any comments would be most welcome. We love to hear your feedback.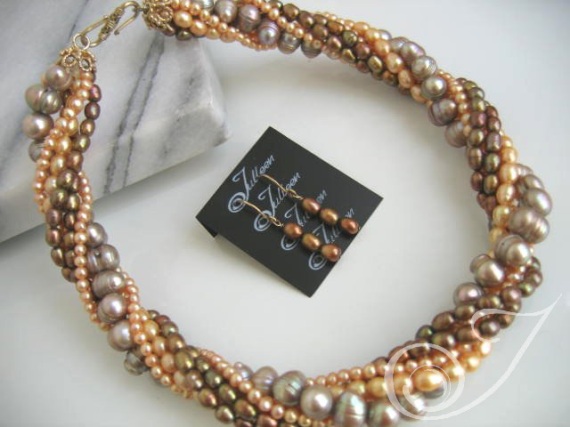 Want to buy pieces of this set individually? Contact us and quote product code TW001 for the necklace and E047.46 for the earrings.